One of the 
most 
spritual, memorable, and influencial places we have ever visited.  We were very fortunate to have this opport
unity.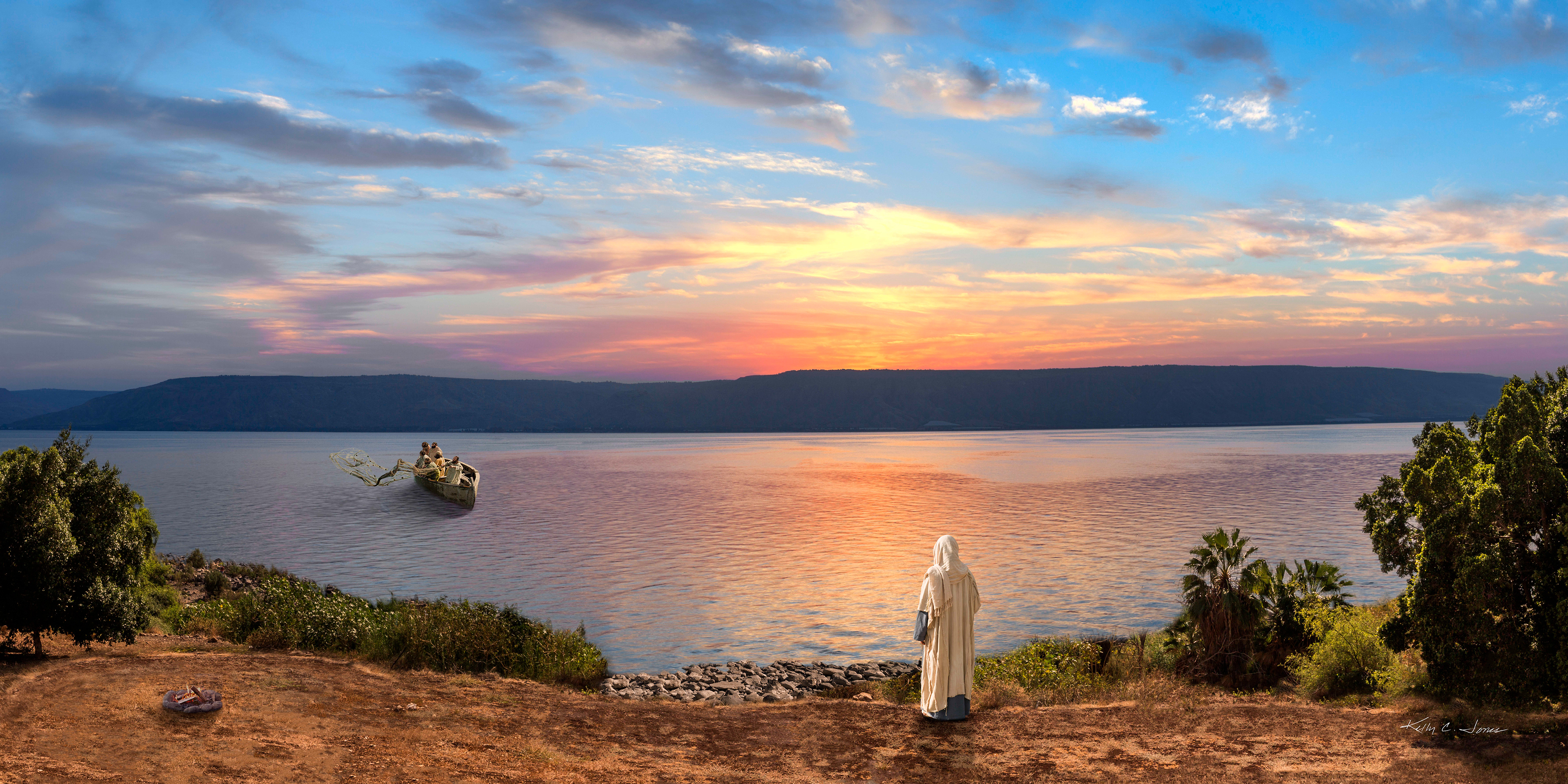 This composite image depicts a scene early in the morning on the shore of the Sea of Galilee after the Savior's resurrection. The apostles had been fishing all night and had caught nothing. Jesus stood on the shore of the lake and called out to them and said, "Children, have ye any meat?" They had not. He said, "Cast your net on the right side of the ship" (see 
John 21:5–6
), which they did. And immediately the nets were full to the breaking point.
John then said, "It is the Lord" (
John 21:7
). Peter, in his impetuous nature, cast off the fisherman's robe and swam to shore to be the first to greet the Lord. They brought the fish in. When they got on the shore, they found that Jesus had a fire He asked them for fish from their supply, which he cooked for them.